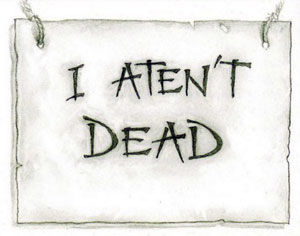 Today I unpacked a box in my new home and my Buffalo Linkstation was looking at me like a long lost friend. This is about the 20th box out of 50 so I'm still not done, but the Linkstation is happily humming next to my router.
So, the good news is that I'm done traveling, I found a job and my family is making themselves comfortable in our new home. I owe a lot of answers to a great amount of people and I owe everyone a new and improved version of the Buffalo Linkstation custom firmware. I'll get to it now, check back in a couple of days.
Apologies for the Christmas season last year, I know I made a lot of people unhappy by not updating on time. Apple just released their new Apple TV and Plex updated their server to make it compatible but I was all around the place and it was just impossible to do anything about it. The big lesson for me is that I need to create a version of the firmware that can update parts of itself without me introducing anything. That's what I'm going to work on now.
On a different note, I visited multiple countries in Europe, I've been to the west coast of the US for a few days and I made about 2000kms (~1200miles) in Canada with different trucks. I enjoyed every moment of it and now it's great to be settled again.
Esmeralda's cardboard sign is from Jo Eberhardt's blog.
All the best!
GaryT